How to choose Home Decor this Christmas
Hints and tips for festive interior design this Christmas
Decorating your home for Christmas might seem overwhelming at first, impressing guests, friends and family with a festive home interior, but it can actually be a simple, straightforward process. Read more to learn some hints and tips on how to easily decorate your home this Christmas.

Christmas When considering how to decorate the outside of your house for Christmas, consider putting a wreath or garland on your front door. Add some fairy lights and have some festive decoration brighten up those winter nights. Snowmen, Santa and Reindeer sculptures are sure to add some festive cheer to your home exterior! Whilst natural and artificial wreaths are both great options, you aren't limited to them. you could instead opt for candy canes, pinecones or tinsel. The only limit is your imagination, so be creative and have fun!
Decorating Your Fireplace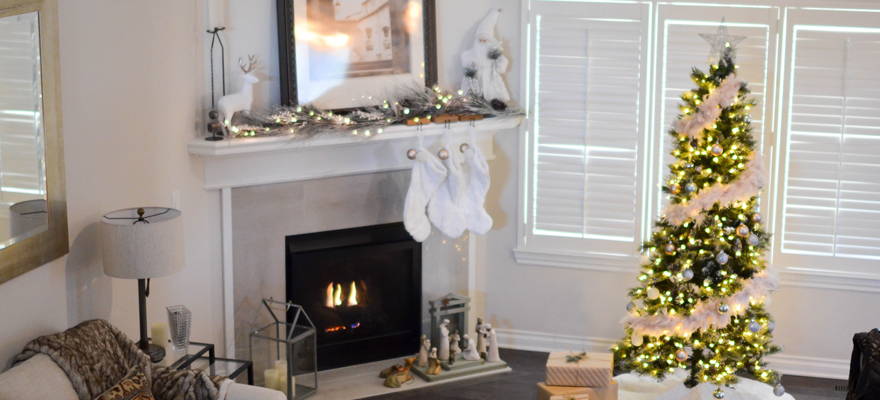 Candles, artificial wreaths and fairy lights are recommended when styling your mantlepiece for Christmas. You might also want to consider stockings, maybe a festive-themed bouquet and colour scheme when deciding how to decorate a fireplace for Christmas. The typical scheme is green and red, although many go for an all-white aesthetic. 
Decorating Your Stairs
When decorating stairs for Christmas you can't go wrong with greenery and tinsel bannister decorations. Include wreaths, lights and ribbons if you're feeling exceptionally stylish this festive season. Garlands wrapped around your bannisters are a great way to incorporate that Christmas aesthetic into your home.
Decorating Your Tree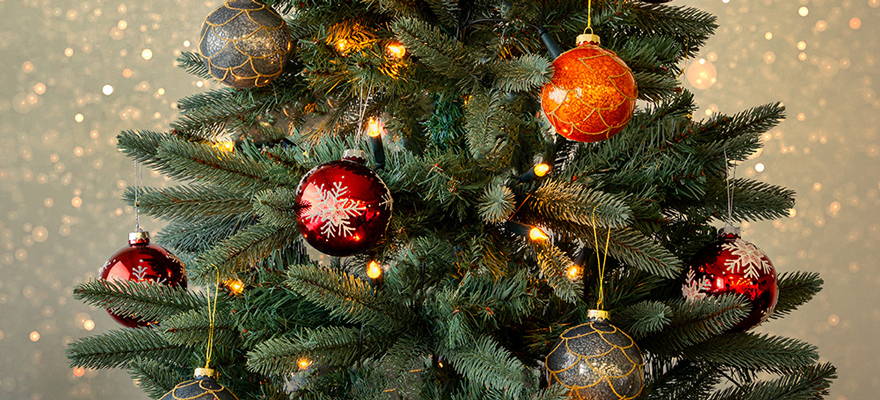 The general rule of thumb when decorating your tree is to first adorn it with lights and tinsel. Larger baubles should be placed lower down on the tree and smaller baubles working your way up. Remember to showcase your most splendorous decorations where they'll be most visible. Your tinsel, lights and baubles should follow a colour scheme, bonus points are added if the colour scheme matches the general interior design.


Other Ways to Decorate Your Home this Christmas
Additional ways to add some festive charm to your home include themed ornaments, why not decorate your home with reindeer, angels and nativity statuettes and snowglobes? Candleholders are a fancy way to adorn your candles this winter, as are themed bouquets and/or stems, adding some colour and more greenery to the winter season. 
That's the (Festive) Spirit!
Following these suggestions takes little effort and with just a few decorations you can put some Christmas spirit into your interior design. Whilst greenery, red and gold are commonplace, the colour scheme is entirely up to you. Multicolour fairy lights are also popular but frankly, your Christmas home decor should be however you want it to be, so have some fun and experiment with different colours, styles and home decor and discover your preferred Christmas interior design.