Using Cushions to Complement Your Interior Design
Whatever your interior design, cushions are a great way of enhancing your chosen aesthetic
Cosy and decorative, cushions are a great way to style your home while making your relaxing space that bit cosier. Read more to find out how cushions can enhance any interior design.
Whether they smoothly merge into a traditional setting, or completely transform a modern home interior, cushions are a canvas you can use to complete your interior design. While also practical, adding that bit of colour or patterning also styles your home the way you want. No matter the aesthetic, a couple of cushions are a surefire way of adding some personality to your home interior.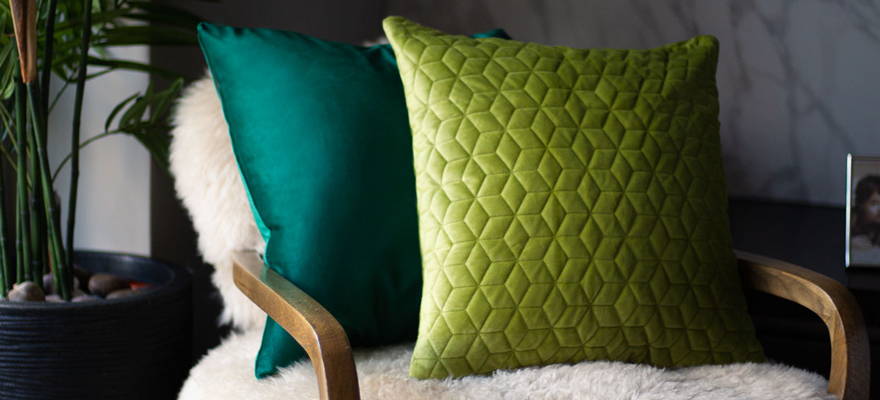 The Right Colours
When choosing colour palettes we recommend selecting complementary colours for your interior design. You may want to avoid matching your cushion colour with your sofa or bed colour for amore exciting, stylish look. When incorporating cushions into your room colour palette, consider not only complementary colours but also styles of furnishing and home decor. On one hand, you could opt for green cushions to complement your plant life, or choose a dark blue cushion arrangement to contrast with the earthy hues of your furnishings. You don't want your cushions fasing into the setting, you want them to breathe life into your interior design, creating a dynamic, vibrant setting.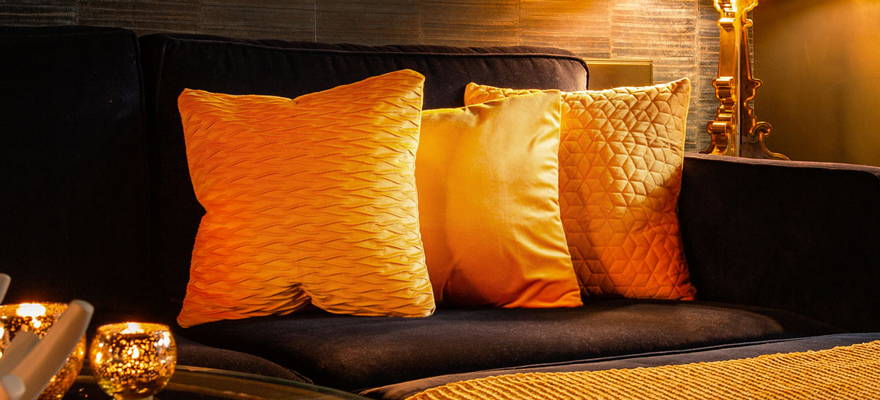 Patterns & Designs
When choosing what cushions to decorate your home with you should also consider their pattern, design and fabric. Go bold with plain bright cushions to complement your minimalist, modern design. Consider a damask pattern cushion arrangement for your traditional aesthetic. That pink, fluffy cushion would look great with your intricate, cherry blossom wallpaper patterning. Keep your aesthetic, as well as colour in mind for best results.
The goal here is to animate your setting, complementary colours bouncing off one another, or statement piece cushions splashing colour and character into your contemporary home.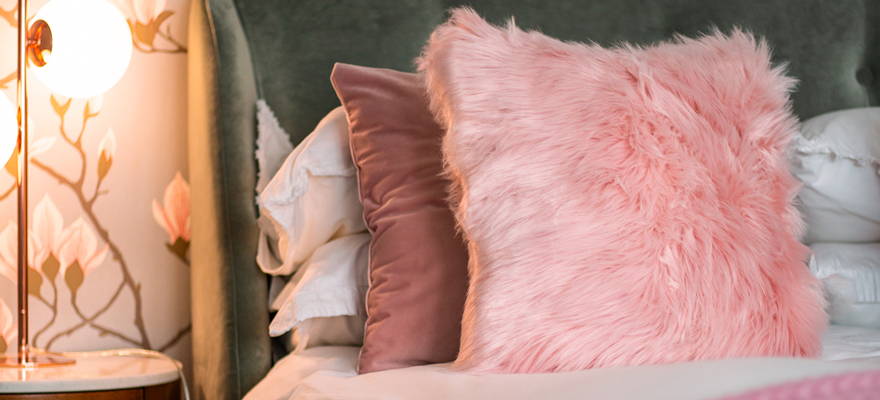 Size & Arrangement
You needn't match your cushions. On the contrary, play around and experiment with different shapes, textures and colours for a more dynamic setting. Pairings of small, medium and large pillows, rectangular and square are sure to bring your setting to life. 
Layering is also an excellent means of using your cushions to create an eye-catching home interior. For a modern home aesthetic, you could opt for a simple paired cushion arrangement, you could also mix and match lumbar, smaller and larger cushions for your bed.Coordinating the colour, shape and texture of your cushions is an important part of styling your interior design.
Cushions to Complement Your Setting
Cushions can enhance or completely transform your interior design. Consider your ideal look and take into account colours, sizes, textures and patterns when choosing your cushions as they are a great means of enhancing your chosen aesthetic, while also making your sofa, snuggler or bed cosy and comfortable. 
When shopping for cushions keep in mind that the right cushion arrangement can completely transform your setting into an eye-catching, vibrant and inspired interior design.